November 1, 2019
John Segreti and Andrew McKenzie are two of the hardest working students at Huntington High School. The duo is ingenious, too. The pair has joined together to form an unbeatable science research team.
Messrs. Segreti and McKenzie are both superb students. They are currently working on a research project that involves studying the effects of electromagnetic fields on the growth of bryophyta or moss.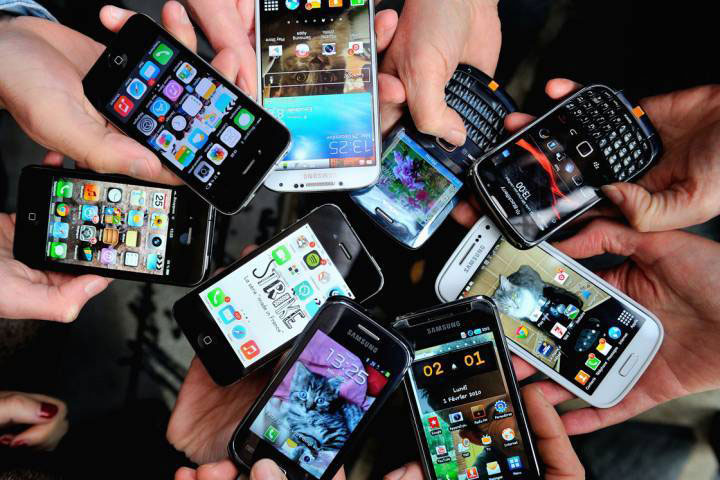 Cell phones emit electromagnetic radiation
"Two years ago, we worked on a similar project of the effects of EMFs on the behavior of fruit fly larvae and this year is a continuation of the project," Mr. Segreti said. "All around us are EMF emitting devices and we are still not sure what this radiation does or how it can affect us or the ecosystem around us so this year we are creating a solution project by testing the radiation through various materials to see if it can be contained while also not affecting the device's purpose."
A member of Huntington's Class of 2020, Mr. Segreti is taking classes in Advanced Placement Physics, AP Calculus AB, AP Micro/Macro Economics, Bible Literature and science research in addition to serving as an intern with chemistry teacher Danielle Raguzin.
The teenager is in the midst of his fourth season of running with the Blue Devil cross country team. Mr. Segreti will be playing his third season of varsity tennis next spring.
Mr. McKenzie said the pair isn't just "studying the effects of electromagnetic radiation on the biological systems of plants, but also testing the shielding potential of various materials."
The research partners are working hard on their project every day. "We aim to try and discover potential materials that can help us protect our bodies from things like cell phone and computer radiation, which has been ever more present in our lives since the rise of computerized technology," said Mr. McKenzie, a Huntington junior. "Perhaps cell phones and computers could be shielded with these materials to minimize the effect that the radiation may have on our bodies, without impacting the benefits of the devices."
Mr. McKenzie is completing his third season on Huntington's varsity cross country team and is set to enter his fourth year on winter track team. He's also run several seasons of spring track.
The junior is currently taking classes in Advanced Placement United States History, AP English Language and Composition, AP Chemistry, Latin, Pre-Calculus Honors, ceramics and science research.
While the Huntington research team is very familiar with moss, the average person doesn't know much about it.
"True mosses are non-vascular plants that typically grow between 1-10 cm tall, usually growing densely together in carpet-like structures," according to The Biology Primer website. "Mosses are limited in their height due to the lack of vascular tissues, relying on capillary action for upright movement of water."

(Huntington senior Robert Jean-Gilles contributed reporting for this article.)