May 31, 2019
Neil Jean-Baptiste has enjoyed a splendid year. The Huntington High School junior has excelled in a challenging set of courses and immersed himself in a wide variety of activities.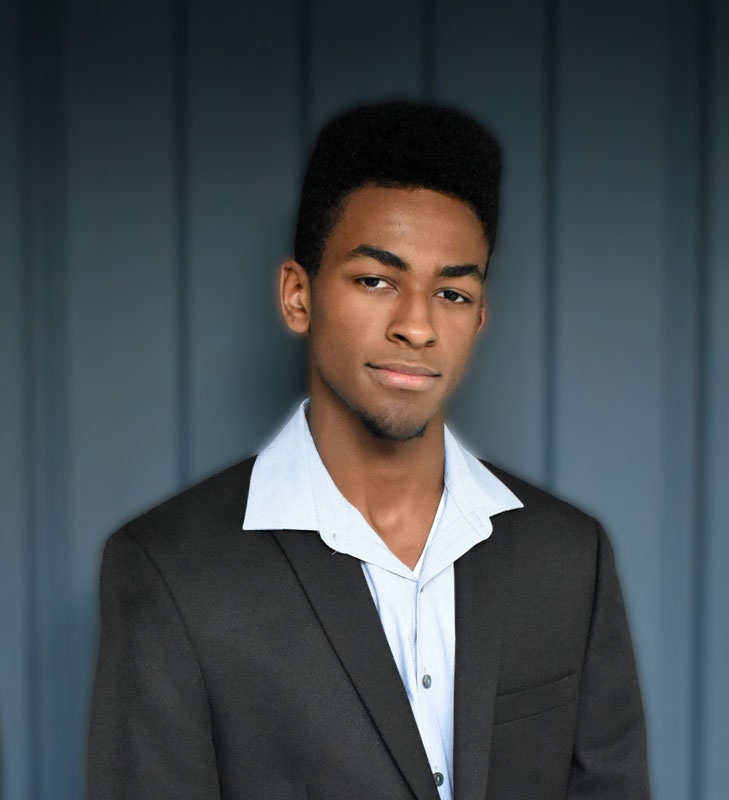 Huntington High School junior Neil Jean-Baptiste. (Nick Kretschmer photo.)
Since the teenager's first day of kindergarten at Washington Primary School, Mr. Jean-Baptiste has been impressing everyone. He's a musician, an actor, an athlete and a scholar and he does all of these things well.
A member of the National Honor Society and the Tri-M Music Honor Society, Mr. Jean-Baptiste is a high achiever. He's a high school student government administrative assistant, a founding officer of the Environmental Club, a clarinetist with the jazz and wind ensembles, a varsity saber fencer and the woodwind captain and clarinet section leader of the Blue Devil marching band.
The corresponding secretary of Huntington High School's National History Day club, Mr. Jean-Baptiste's junior year academic schedule has included Advanced Placement Environmental Science, AP Biology, AP United States History, AP Seminar, Pre-Calculus AB Honors and Senior Band.
Among Mr. Jean-Baptiste's closest friends are Robert Jean-Gilles, Nick Kretschmer, Chris Mavrogian, Grace McKenna, Michael Reed, Nathan Soric and Jose Suarez.
"Neil is a very hard working young man," Mr. Jean-Gilles said. "I've known him for quite some time and he has always made me laugh. It is an honor to be his good friend."
Mr. Jean-Baptiste's favorite faculty members include Jason Giachetti, Brian Stellato, Lori Kenny, Nicole Cooper, Dame Forbes and Lauren Desiderio.
The teenager has traveled to Florida, Tennessee, Massachusetts, Pennsylvania and Virginia Beach. He completed Drum Major Academy at the University of Massachusetts Amherst last summer.
"I'd like to pursue environmental engineering in the future," Mr. Jean-Baptiste said. "Some schools that I'm considering are Howard University, McGill University in Quebec, University of Chicago and SUNY College of Environmental Science & Forestry."
Mr. Jean-Baptiste is very well liked around the high school. "Neil is a character; very funny and really well-rounded," Mr. Mavrogian said.
The teenager is looking forward to the summer. He will be pursuing some of his passions while also being able to dial it back a little and take in some relaxation.
"I've enjoyed my time in Huntington," Mr. Jean-Baptiste said. "Huntington has offered countless opportunities that have made me who I am today All of my teachers from kindergarten to my junior year have always made me strive for success. Additionally, everyone in Huntington has a story to tell. I've met so many people that can make anyone laugh no matter what day it is. Those same people can move you, too. It's quite special."