May 16, 2019
Nicole Walsh should never be underestimated. The Huntington High School senior stays under the radar to some extent, but she gets an awful lot done in the classroom and after school. The teenager is headed to Stonehill College after compiling an exceptional record over the past four years.
Vice president of Huntington's National Honor Society chapter, Ms. Walsh has captured a spot on the high school's High Honor Roll every academic quarter since entering the building as a freshman. She was recently honored as a Distinguished Senior.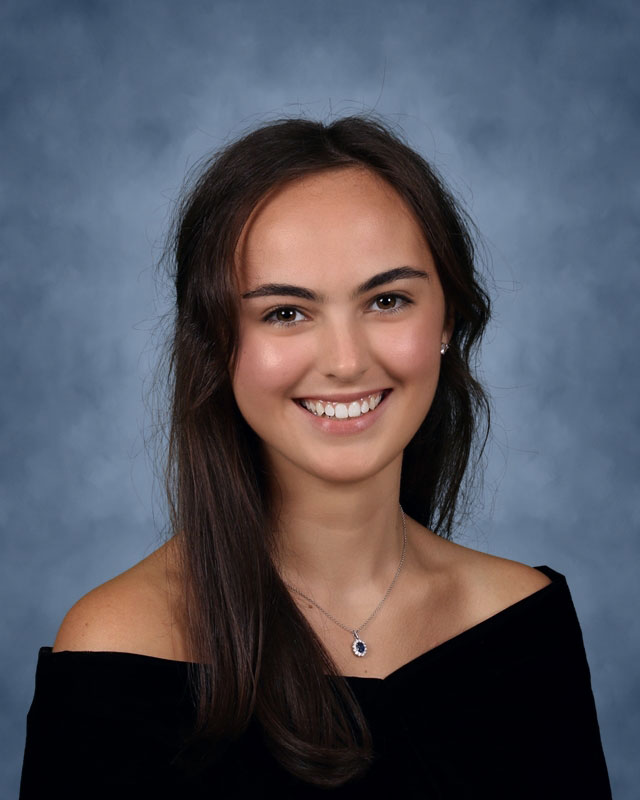 Huntington High School senior Nicole Walsh.
"I chose Stonehill because of the immediate impression it gave me," Ms. Walsh said. "Everyone was so nice and focused, really taking pride in being a Stonehill student. I was looking for a smaller school and found that in Stonehill. Though small, I soon realized that it wouldn't hinder my opportunities in internships, networking and ultimate success, all of which Stonehill has plenty to offer. I also really loved the location due to its accessibility to a big city - Boston - while still being a traditional college campus."
Prior to choosing to attend Stonehill College, Ms. Walsh considered Binghamton University, Siena College and Fairfield University. But once she reviewed all the pros and cons of each, the choice was clear.
"I am going in as undecided and would love to take courses in psychology, business and history; all of which are subjects I took an interest in during my time here in Huntington," Ms. Walsh said.
The teenager said she can see herself eventually honing in on a specific academic area and then "getting into teaching that subject on the high school level."
Ms. Walsh has grown in her knowledge, skills and confidence over the past four years. As the National Honor Society's vice president she has put a shine to her leadership skills, creativity and ability to work with others, "all things that I'd like to integrate in a future career," she said.
The senior said that being focused and on top of her work and always putting forth her best effort have been the keys to her success.
As the days to graduation grow shorter, Ms. Walsh is looking ahead to college with a sense of excitement. "Stonehill offers opportunities to study abroad and in major U.S. cities like Boston and Washington, D.C., where I'd be interested in spending a semester," she said.
A member of the high school's Interact Club chapter as well as the English and Social Studies Honor Societies, Ms. Walsh will also remember Huntington's social events, including Float Night and Homecoming Day, the prom and volleyball tournaments.
"Something I'll always remember about Huntington is the people," Ms. Walsh said. "It's such a unique group of people, students and teachers included, that I've become friendly with throughout the years. I hope to take the experiences and lessons they've taught me and apply them in both college and the real world."