March 19, 2019
She's all business in the classroom, so Huntington High School social studies teacher Lauren Thomas-Desiderio's students probably had no idea she was a star college athlete not too long ago. She was so good that Fairfield University recently inducted the veteran educator into its athletic Hall of Fame.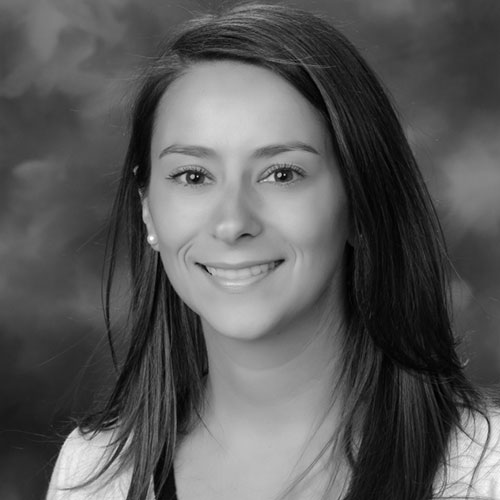 Huntington social studies teacher Lauren Desiderio.
As one of Fairfield's top field hockey goalkeepers ever, Lauren Thomas (as she was known prior to marrying), was ranked nationally for her stats in the cage and is still among the all-time elite in the Patriot League. As a junior, she finished sixth in the nation with a .810 save percentage and was seventh nationally with 166 saves. She's in the Fairfield record book for finishing second all-time in victories with 28, third all-time in shutouts with nine and second all-time in saves with 584.
A member of the university's Class of 2004, Mrs. Thomas-Desiderio was inducted into Fairfield's Athletic Hall of Fame during a festive celebration in the Oak Room of the Barone Campus Center.
"I'm so humbled by this honor and truly could not have accomplished any of it without my amazing teammates, coaches and family," Mrs. Thomas-Desiderio said. "Fairfield University not only provided me with an amazing education, but an incredible athletic opportunity, which led to long lasting friendships and memories."
The longtime Huntington teacher was named to the All-Patriot League team as a junior and senior and was twice listed on the league's Academic Honor Roll. She was also named to the National Field Hockey Coaches Assn. All-Academic team.
"I am so proud and happy for Lauren Thomas-Desiderio for her induction into Fairfield University's Athletic Hall of Fame," said Jackie Kane, Fairfield's head coach. "LT was instrumental in our very first conference championship and NCAA appearance. She was relentless in the cage and her competitiveness motivated her teammates. I am also thrilled that I had the opportunity to coach with Lauren at Fairfield. It is very rewarding seeing her share the love of the game with others."
Ms. Thomas-Desiderio played field hockey at Wyoming Valley West High School in Plymouth, Pennsylvania, where she helped lead her team to two district championships and two state playoff berths, both firsts for the program. The team went on to place third in the state during her senior season. She was named First Team All-State. Her club team won a gold medal at the National Field Hockey Festival.
A college Academic All-American, Mrs. Thomas-Desiderio was named Fairfield's Female Athlete of the Year as a senior. After earning an undergraduate degree, she remained at Fairfield as the university's assistant field hockey coach for three seasons and as assistant academic coordinator for student-athletes while she pursued a master's degree in secondary education.
"My greatest sports moment at Fairfield occurred during my sophomore season," Mrs. Thomas-Desiderio said. "Our team was the underdog and we went on to capture the Patriot League championship and earned an automatic bid to the NCAA Division I tournament. I had a shut out that game and will never forget it."